Saw this on Facebook, so I thought I'd share it on here. Praying for Boston, the amazing runners, and supporters.
____________________________________________________________________
So....Today is Her'sday! Lets talk about something fun with it being Her'sday and all, and talk GEAR. (you know, in case you were wondering what to get me for my birthday Saturday.)
It's going to be HOT HOT HOT this summer, so you need to stay cool. These look pretty sassy and cool at the same time:
1. C9 Mesh Shorts with Compression (is it just me, or are these awesome for keeping your butt from showing?) $16.99 (my price range)
2. Brooks Infiniti Short II (These look like you could take a run in them and then wear them all day, so cute!)
$44.00 (aka "I wish" price!)
3.C9 by Champion® Womens Long & Lean Running Tank, $14.99 (it had good reviews and looks cute but not too short)
4. Women's Versatile EZ SS V-Neck (Made for 65 degrees and above!), $34.00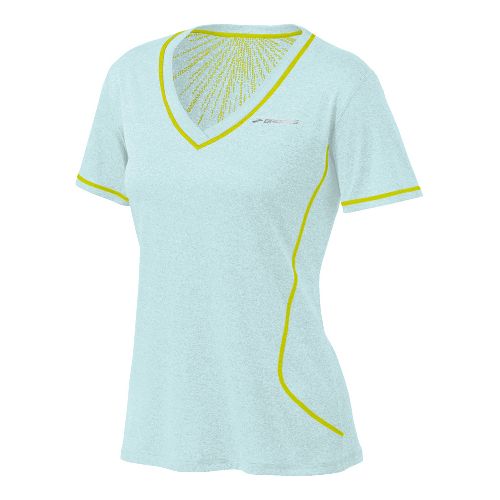 5. Garmin Forerunner 10 GPS Running Watch (this is the

IreallywantthispleasecanIhaveit

item)$129.00 at Heartmonitors.com
I tried to find things that were affordable and also that were relatively good products. I love Brooks anything, their shoes have been a lifesaver for me. (I have the Brooks Adreniline GTS 12). And of course, I love Target. Their C9 apparel is actually really good, and for activewear the prices aren't bad.
The one thing I haven't been able to find to suit my needs/want is a good water bottle. I want something I can easily take on a run that doesn't leak. I have one that I bought (from Target of course) that isn't bad but its a little too wide for my hand to carry the whole run. Then I bough another one that has one of those pull type mouth pieces that alot of sport bottles have but it tends to come completely off or leak while I'm running. Which means I either look like I'm peeing or lactating all over myself by the end. So, I need suggestions for a water bottle and I'll probably try to find one tomorrow to try out Saturday, so if it works, I'll let you know!
I hope you enjoyed my Her'sday Post! Its a run night, and I hope to try out a neighborhood by the park I usually go to to mix it up!
PS. I didn't do a damn thing last night except drink 2 glasses of wine and watch the last 4 episodes of the Bates Motel that I missed. Felt Good.