What happened to the weekend? I seriously thought today was Sunday when I woke up. I was very disappointed.
I hope everyone had a fantastic Easter, and that you enjoyed time with family and friends!
Saturday went something like this:

Easter Egg Hunting!
Mid-Morning Easter Egg hunt at a friend's church, Willow especially loved the story time and songs!

Attempt at running at a track with Jessi H, got about 4-5 laps in before Willow tried to get out the stroller

2nd playground of the day, to play on slides too high for Willow and a random lady indirectly calling me overprotective to her husband. (I like my child alive and broken-bone free, thank you.)

Cook out at my brother's for our dad's birthday. Willow enjoyed rolling in the grass with her cousins.

Roasting marshmallows at the neighbor's house
To say the least it was a busy day! But we had a lot of fun!
Easter Sunday Mom came over and Josh made his "heart stopper" omelets and Willow stole bites from mine and her Grammy's. She also had a cadburry egg filled with Caramel and tons of other candy. We had lunch with Josh's family and another Easter egg hunt. Lunch was awesome and I was so full I didn't eat again until this morning.
I
squeezed in a run before Easter Breakfast. 3.12 miles on our road. I finally made it all the way to the end and back! It was a small victory. I also did some ab stuff when I got back since I knew it was going to be food over load after! (I had 2 Cadburry eggs shortly after. Those things are addictive.)
I have been exhausted lately, like I'm ready to go to bed at Willow's bed time. I'm not sure why I've been so zapped. I think I'll take it as a sign that tonight should be a rest night. Hopefully it will help, I'm tired of being tired all the time!
***note: on my lunch break I picked up two packets of that Click expresso protein shake stuff...I'm going to see if that gives me a little boost in the afternoon, starting tomorrow. It looks like itd be awesome for run days!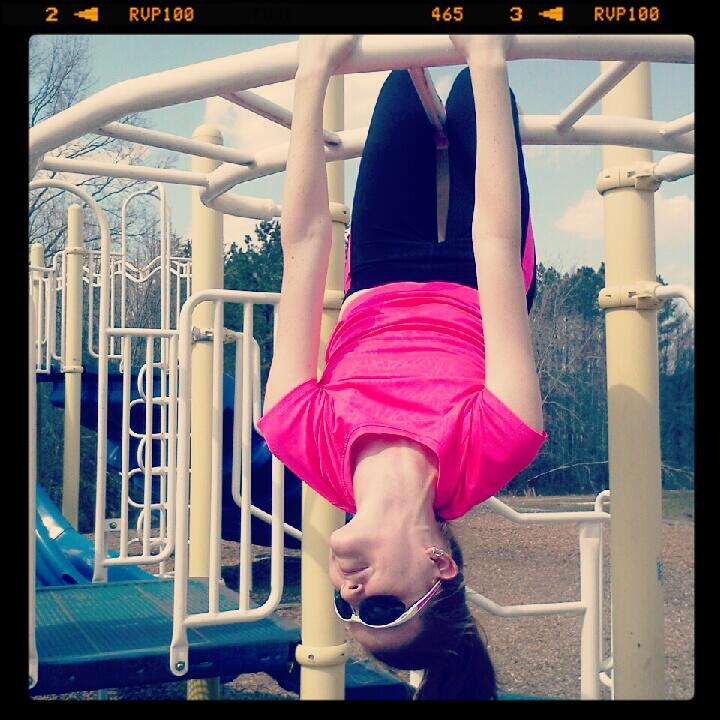 Well, I thought there were more but apparently not. We both forgot our phones at home yesterday...whoops!
How was your holiday?